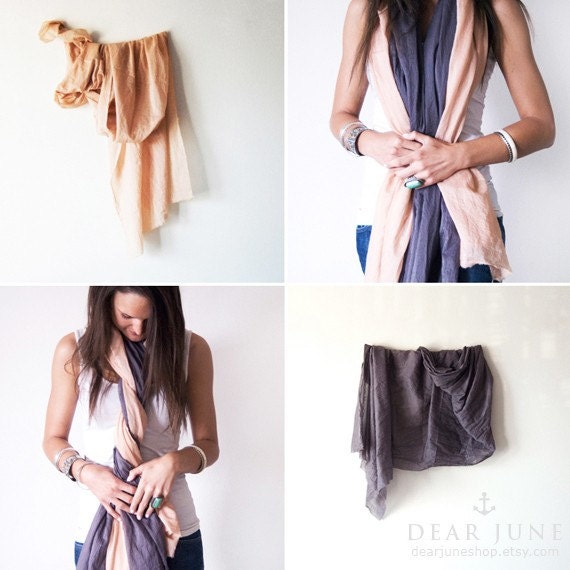 I have learned many things in the two weeks since becoming a mommy. Among them - always make sure you have a cloth nearby in case you need to swaddle, wipe up bodily fluids, or provide warmth. And so -- my obsession with multi-purpose scarves continues.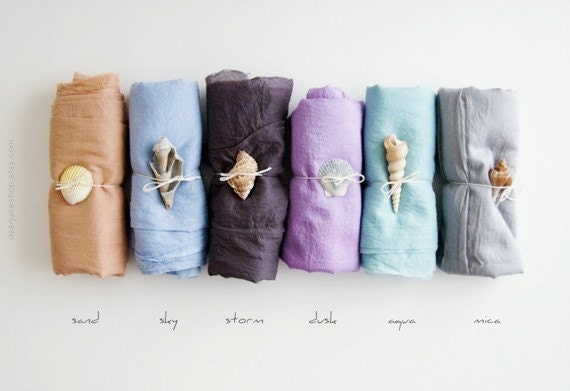 Loving these hand-dyed designs from graphic artist Romina Bacci. With product names like "Sky," "Dusk," and "Storm" - these scarves seem ready for any [mis]adventure that life might throw your way.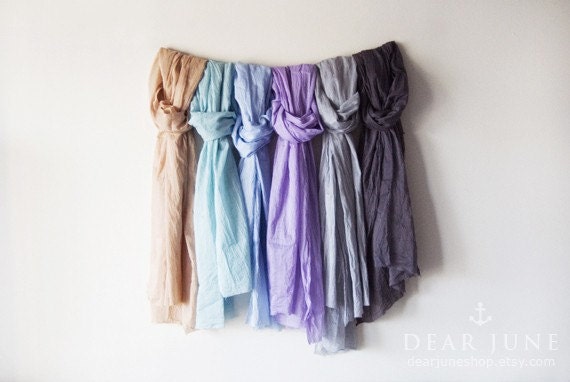 Check out her Dear June blog
here
and her entire line
here
.